Updated (12/12/2015)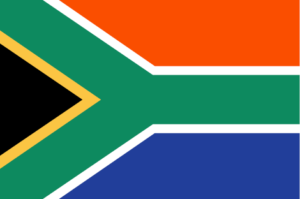 The National Parks in South Africa are run by South African National Parks (SANParks). There are 19 major parks and along with Partner Parks, Reserves and Resorts you have access to over 67 Nature Reserves in South Africa. Below are details of the SANPark National Parks. For a list of associated parks in South Africa and Swaziland click here.
Habitats of South African National Parks
The Habitats of South Africa are varied and you will not be disappointed for choice. Ranging from lush green dense forests to dry semi-arid desert, South African National Parks cover each habitat in detail. SANParks has been conserving nature since 1926 and dedicated vast areas of land to this commitment.
Maurice
National Parks of South Africa:
(Click to learn more about them)
Activities Available:
*More activities may be available at individual parks.
Information:
SANParks Contact details
 Reservations Line:
+27 (0)12 428 9111
Main SANParks Contact:
+27 (0)12 426 5000
Postal Address:
South African National Parks
PO Box 787
Pretoria
0001
South Africa
Website:
www.sanparks.org
Languages of South Africa
Afrikaans
English
isiNdebele
isiXhosa
isiZulu
Sesotho sa Leboa
Sesotho
Setswana
siSwati
Tshivenda
Xitsonga
Currency
 Rand
Population
 51 770 560 (2011 Census)
Time zone
 2 Hours ahead of GMT
South African Website
 www.southafrica.info
Inoculations (Suggested)
 Must have Yellow Fever if travelling from  Yellow Fever endemic area.

 Malaria suggested if travelling to certain parts  of South Africa.

Emergency Telephone No.
Main Number – 112
Police – 10111
Ambulance – 10177
Private Medical – 082911
British Travel Advice
www.gov.uk
American Travel Advice
www.travel.state.gov
Electricity
220/230 volts – 2 and 3 round prong sockets
International Airports
Cape Town (CPT)
Durban (DUR)
Johannesburg – O.R Tambo (JNB)
Johannesburg – Lanseria (HLA)
Drinking Water Quality
 High Quality tap water in urban areas
South Africa's Land Mass
 121 909 000 ha
National Parks Area
 4 047 600 ha
% of National Parks Land to South Africa's Mass
 3.32% of SA Land Mass
% Of SA National Parks To World Land Mass
(14 842 900 000 ha)
 0.002727%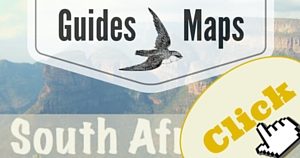 *For a live Google Maps with detailed information click here.
*I have tried to accurately represent facts and figures and give the best information possible listed above. If you should note that something is wrong please bring it to my attention with a link to where I can find factual evidence for the contrary. I take no responsibility for this information and offer it as information only. My email is [email protected]