Firstly, thanks so much for visiting my site. Really appreciate it.
Second…
What is this all about?
The National Parks Guy website was set up in 2015 for the purpose of categorising National Parks around the globe, offering some information on them, like activities, wildlife viewing opportunities and providing a way to encourage us to share our stories of being in a National Park. (with a small wish to be able to visit all the national parks of the world over land and sea!)
Where do I start?
Were you searching for details on a National Park, see one of my Tweets or Instagram Photos? Perhaps you watched a video on YouTube and that got you thinking. Maybe you were looking at some pins on Pinterest and that brought you here – whichever way you came, there are some pages you can visit to get a flavour:
The Index of National Parks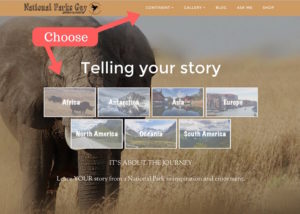 The main page has a list of continents to choose from or use the drop down menu at the top. All will take you to national parks in those places.
(Note: if you cannot find the park you are looking for please contact me and let me know and I will try to get your one updated as soon as possible)
Explored National Parks
As part of the National Parks Guy adventure, I want to visit them and leave behind what I experienced and enjoy from my adventures. You will be able to see very quickly when clicking on a National Park if I have explored it yet or not. There will be a menu at the top of each national park page you view that will either have Explored or Unexplored as a link.

These will take you to my own experience of the National Park and what I did with large scale photos and commentary. There should also be a video attached to the National Park so you experience it first hand.
If you want to see where I have been in one place click this Explored category.
Your Stories and Adventures
This is one of the most important features of this website and that is to gather and inspire others with YOUR stories and adventures in National parks. Your campfire stories, your walks up a mountain, your first sighting of an animal or the sound of a bird you have never heard before. Perhaps you stayed somewhere great, tell us where so we can give these hard working folks some credit and hopefully some further patronage.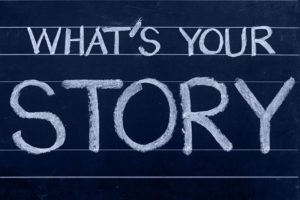 Did you try an activity where you thought it would be a ride of a life time but rather you ended up soaked to the bone? But then you ended up sharing the campfire with some new friends and now you are off to Argentina for another adventure! Lets create the ultimate story and adventure collection on the web that we can all access and enjoy. This will inspire others to enjoy the outdoors more and be excited to go regardless of the wet, cold, heat or dirt as it always leads to a story or an adventure you can tell others at home.
Here's why:
You remember the time you were sat in front of the telly and laughed so hard that you started crying… See boring story and sitting in front of a box of lights is a waste of your very precious life anyway. How about this..
I remember seeing a waterfall for the first time. I was walking in the woods, and heard the sound of running water. I kept on going and the sound got louder and louder. It seemed to echo all around me, off every surface. I could see flashes of it through the gaps in the trees. As I stepped out into the clearing the waterfall was right there. Pouring thousands of gallons of water over the edge of the rocks. It cascaded down into a fizzing pool of white and tumbled over the rocks nearby. Even though I was still not close, I could feel the cool moist breeze as it touched my face. The boulders had been thrown around inside this natural washing machine and still the water was pouring down. There were little birds flying behind the waterfall curtain and then back out again. As I inched forward, the sound became a thundering rumble. The ferns were a green I have never seen before. As I got closer I could see a path…
Now which one are you likely to want to be a part of? See we all want to know what you found outside and what you got up too.
Want to get started? Easy as 1, 2, 3…
Find a National Park you have visited
Scroll down or click the Stories link which will take you to a box where you can add your story
Write your name, give your story a great Title and then leave your amazing story, adventure, act of kindness or all 3, put a tick in the reCAPTCHA box and click submit.
The Blog
You may be interested in reading some articles that I have been writing about National Parks, endangered wildlife or topics I thought were useful to encourage us to enjoy the variety and beauty of our world. You can find the blog from the top menu or by clicking blog.
Okay, I know there is still more so these points will be brief….

These are of pictures I have taken or if you would be so kind, send your own photos in and have them featured.

Yup, ask me is just a place for you to send a question to answer about something to do with the natural world or perhaps if I could help you with something.

Trying to gather a list of places that offer jobs in the world of the outdoors. I get nothing for these suggestions, it is only what I came across on the web.

Updated as I load more and more national parks. You can see how far I have to go to map them all…
And that's just about it…
For now at least, that should give you a flavour of the site and allow you access to it in a good way. Please leave a story. you would be contributing to a great resource. Even if it is the time you saw a frog eat a fly! They all count.
If you want to know more about me in general you can click About Me.
Want to get in contact then use the contact me page.
Have a fantastic day and enjoy your world.
National Parks Guy