Addo Elephant National Park of South Africa
---
---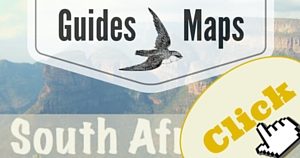 Addo Elephant National Park is situated on the South Coast near Port Elizabeth and the first section of the park was opened in 1931 when only 11 elephants remained in the area. Today the park boast over 600 Elephants with lion, buffalo and black rhino to name but a few others.
It is also the title owner to claim the "Big 7" which on a good day should allow you to see the African Elephant, African Lion, Cape Buffalo, African Leopard, White/Black Rhino, as well as the Southern Right Whale and the Great White Shark. (Here's hoping!)
The Park is very varied, from the North where the temperatures can reach a staggering 48°C in summer and freezing in winter, all the way down to the coastal areas where you are greeted by the Indian Ocean, with dunes and islands. Bird Island being an important breeding island for marine species  and supports the largest colony of Cape Gannets in the world. (160 000 birds)
There are current plans to extend Addo Elephant National Park to include an additional 120 000ha of land and marine environment and would make this one of the most diverse parks in the world.
Maurice
National Parks Guy
---
Below find stories and adventures for Addo Elephant National Park.
Have you been? Tell us about it – Activities, where you stayed, what you did, how long you went for, what you saw… anything, we love stories!
"Less than 2 minutes to leave your story!"
[rwp-review id="0″]
Videos & Playlists for Addo Elephant National Park
Details
 Contact Details
 Telephone Number
+27 (0)42 233 8600
Address
R335
Addo 6105
Eastern Cape
South Africa
GPS:  S 33° 26′ 40″  E 25° 44′ 19″
Website
www.sanparks.com
 Nearest Airport
 Port Elizabeth (75km away)
Size of Park
164 233 ha
Opened in
1931
 Park Map
 SANParks Addo Park Map
 Closest City/Town
 Port Elizabeth
Habitat
Forest&Woodland
Shrubland
Marine
 Average Temperature
Summer
Daily Max: 32°C
Daily Min: 15°C
Winter
Daily Max: 18°C
Daily Min: 5°C
Average Rainfall
 Zuurberg Section: 722mm
Darlinton Section: 255mm
Coastal Section: 392-700mm
Common Animal Species
Elephant, African Lion, Cape Buffalo, African Leopard, Rhino
Animal Check List
SANParks Addo Animal List
Bird Check List
SANParks Addo Bird List
 Unesco World Heritage Site
  No
Activities:
Gallery
[Best_Wordpress_Gallery id="21″ gal_title="Addo Elephant National Park"]
If you have pictures you want to share with me so I can put them in the Gallery, please send them to me at [email protected] with "(PARK NAME) National Park Gallery Pictures" in the subject line please.

*I have tried to accurately represent facts and figures and give the best information possible listed above. If you should note that something is wrong please bring it to my attention with a link to where I can find factual evidence for the contrary. I take no responsibility for this information and offer it as information only. My email is [email protected] and title your email as "Correction: (PARK NAME) National Park" please.