Mapungubwe National Park in South Africa
---
---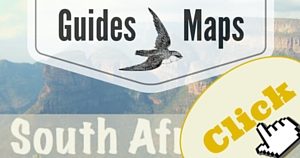 You will find much said about this park on the web, as Mapungubwe National Park is both the holder of the Mapungubwe Interpretaton Centre 2009 building winner for the Golden Rhino  and of Iron Age civilisation at the Lost City. Set in Semi-desert, it has wide open spaces, and the Shashe River to view.
Much of Mapungubwe National Park requires a 4×4 to get around, so expect that when arriving, as you should also expect to take fuel as there is no fuel within the park! The SanParks website says there are up to 400 bird species to check off your list as well as numerous antelope species that occur naturally in this area.
The Mapungubwe National Park is also park of a greater Limpopo-Shashe Transfrontier Conservation Area between Botswana, Zimbabwe and South Africa. This Peace Park should be one to visit and see from three different countries!
Have you been? Want to contribute something, please do and all you need to do is scroll to the bottom of the page and find the contact details.
Maurice
---
Below find stories and adventures for Mapungubwe National Park.
Have you been? Tell us about it – Activities, where you stayed, what you did, how long you went for, what you saw… anything, we love stories!
"Less than 2 minutes to leave your story!"
[rwp-review id="0″]
Videos and Playlist for Mapungubwe National Park
Details
 Contact Details
 Telephone Number
+27 (0)15 534 7923/24
Address
Mapungubwe National Park
Musina
900
South Africa
GPS:
Main Reception: S 22° 14′ 37″ E 29° 24′ 2″
Website
www.sanparks.com
 Nearest Airport
Polokwane (216km away)
Size of Park
5 356 ha
Opened in
1989
 Park Map
SANParks Mapungubwe Map
 Closest City/Town
 Musina
Habitat
Semi-Desert
 Average Temperature
Summer:
Max: 32°C
Min:  20°C
Winter:
Max: 24°C
Min: 8°C
Average Rainfall
246mm
Common Animal Species
Kudu, Gemsbok, Warthog
Animal List
Giraffe, Leopard, Aardvark
SANParks Mapungubwe Animal List
Bird List
Grey Heron, Marabou Stork, Verreauxs' Eagle
SANParks Mapungubwe Bird List
 Unesco World Heritage Site
 Yes
Activities
Gallery
NO GALLEY IMAGES YET! – Do you have some?  See below how you can help!
If you have pictures you want to share with me so I can put them in the Gallery, please send them to me at [email protected] with "(PARK NAME) National Park Gallery Pictures" in the subject line please.

*I have tried to accurately represent facts and figures and give the best information possible listed above. If you should note that something is wrong please bring it to my attention with a link to where I can find factual evidence for the contrary. I take no responsibility for this information and offer it as information only. My email is [email protected] and title your email as "Correction: (PARK NAME) National Park" please.