Agulhas National Park in South Africa
---
---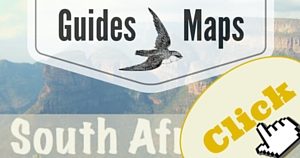 Agulhas National Park is situated on the Southern Tip of Africa, about three hours East of Cape Town. If you want to stand at the end of the African Continent then this is the place to visit. In 1999 this Park was officially opened with just 4ha of land and today has grown to 21 971ha of natural beauty.
Agulhas National Park is wrapped in mystery and intrigue. As the point at which ships had to pass going to the East, this coast line became littered with ship wrecks as the seas drove them too close to the shore and grounded them. The storms that batter this coast line at times can be terrifying, and yet on a sunny, warm day, the tranquiliuty and beauty of this landscape will take your breathe away.
The Cape is beautiful and to be able to go to a National Park on the coast and stay in a chalet near the sea in an area that is ecologically protected is a joy.  You can find middens here and archaeological remains of the Khoi-Khoi people who inhabited this area many thousands of years ago. A feature that you will not be able to miss are the Salt-pans of Agulhas and worth seeing for yourself.
Look out for the Damara Tern as a species which is on the 'Near Threatened' list, along with the African Black Oystercatcher which is 'endangered' with less than 5000 adults remaining. The Lighthouse is also worth a mention here as it was built in 1848 and the second oldest operating lighthouse in South Africa!
Maurice
---
Below find stories and adventures for Agulhas National Park.
Have you been? Tell us about it – Activities, where you stayed, what you did, how long you went for, what you saw… anything, we love stories!
"Less than 2 minutes to leave your story!"
[rwp-review id="0″]
Videos & Playlists of Agulhas National Park
Here is the SANParks video for Agulhas National Park (Adobe flash required!)
Details
 Contact Details
 Telephone Number
+27 (0)28 435 6078
Address
Lighthouse
Main Road
Agulhas
Bredasdorp
7287
South Africa
GPS:  S 34° 48'45.9" E 19° 56'30.2"
Lighthouse: S 34° 49′ 42.549" E 20° 0′ 35.857"
Website
www.sanparks.com
 Nearest Airport
 Cape Town (208km away)
Size of Park
21 971 ha
Opened in
1999
 Park Map
 SANParks Agulhas Map
 Closest City/Town
 Struisbaai
Habitat
Marine
 Average Temperature
Mean Average 15°
Average Rainfall
400-600mm
Common Animal Species
Cape Grysbok
Animal List
Cape Grysbok
Ocean: Cape Fur Seals, Whale, Dolphin, Porpoises
Aug-Nov – Breeding time for Southern Right Whales
Bird List
Damara Tern, Denham's Bustard, Blue Crane,
Secretarybird, Southern Tchagra, Agulhas Clapper,
Agulhas Long-billed Lark, Cloud Cisticola,
Grey-backed Cisticola, Cape Sugarbird,
Southern Double-Collared Sunbird,
Orange-Breasted Sunbird, Hottentot Buttonquail,
Black Harrier, Flamingo, Chestnut-banded Plover (rare),
Large-billed Lark, Karoo Robin, Cape Bunting,
Little Stint, Sanderling, Curlew Sandpiper,
Eurasian Curlew, Red Knot, African Rail,
African Purple Swamphen, Black Crake, Lanner Falcon,
Yellow-Billed Kite, African Harrier-Hawk, African Marsh-Harrier,
Martial Eagle, Booted Eagle, African Fish-Eagle,
Steppe Buzzard, Jackel Buzzard, Forest Buzzard
 Unesco World Heritage Site
  No
Activities
Gallery
[Best_Wordpress_Gallery id="24″ gal_title="Agulhas National Park"]
If you have pictures you want to share with me so I can put them in the Gallery, please send them to me at [email protected] with "(PARK NAME) National Park Gallery Pictures" in the subject line please.

*I have tried to accurately represent facts and figures and give the best information possible listed above. If you should note that something is wrong please bring it to my attention with a link to where I can find factual evidence for the contrary. I take no responsibility for this information and offer it as information only. My email is [email protected] and title your email as "Correction: (PARK NAME) National Park" please.