Tankwa Karoo National Park in South Africa
---
---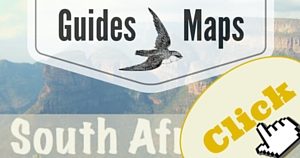 Known for it's clear crisp sky, Tankwa Karoo National Park is a favourite for seeing the beauty and majesty of the universe's bright lights. A park of dry desert and moonscapes with a mix of rich vegetation in other parts. This National Park is more than 4 times it's size when it opened in 1986 and has continued to reintroduce wildlife into the National Park.
With Campsites, Cottages and guesthouses you get to stay in a place far removed from everyday life and feel nature surround you wherever you go. The horizons are vast, the cliffs, sheer and the sky, well amazing is the only word for Tankwa Karoo National Park. Have a break here and enjoy nature as it is.
If you are into your motorbiking, check out some of the videos in the playlist below. This place is beautiful for that perfect ride.
Some additional information from Scott Ramsay here.
SANParks e-brochure here.
Maurice
---
Below find stories and adventures for Tankwa Karoo National Park.
Have you been? Tell us about it – Activities, where you stayed, what you did, how long you went for, what you saw… anything, we love stories!
"Less than 2 minutes to leave your story!"
[rwp-review id="0″]
Videos and Playlists for Tankwa Karoo National Park
Details
 Contact Details
 Telephone Number
+27 (0)27 341 1927
Address
Tankwa Karoo National Park
P.O. Box 299
Calvinia
8190
South Africa
GPS:
Main Gate: S 32° 24′ 02.7″ E 19° 50′ 34.6″
SANParks Map
Website
www.sanparks.com
 Nearest Airport
Cape Town International, (CPT)  (289km away)
Size of Park
146 373 ha
Opened in
1986
 Park Map
SANParks Tankwa Karoo Map
 Closest City/Town
Calvinia / Sutherland / Tulbagh
Habitat
Desert, Grassland
 Average Temperature
Summer:
Max: 31°C
Min:  12°C
Winter:
Max: 15°C
Min: 1°C
Average Rainfall
110 mm
Common Animal Species
Gemsbok, Springbok
Animal List
Eland, Red Haartebeest
SANParks Tankwa Karoo Animal List
Bird List
Burchell's Courser, Ostrich, Common Greenshank
SANParks Tankwa Karoo Bird List
 Unesco World Heritage Site
 No
 Activities
Gallery
NO GALLEY IMAGES YET! – Do you have some?  See below how you can help!
If you have pictures you want to share with me so I can put them in the Gallery, please send them to me at [email protected] with "(PARK NAME) National Park Gallery Pictures" in the subject line please.

*I have tried to accurately represent facts and figures and give the best information possible listed above. If you should note that something is wrong please bring it to my attention with a link to where I can find factual evidence for the contrary. I take no responsibility for this information and offer it as information only. My email is [email protected] and title your email as "Correction: (PARK NAME) National Park" please.