---
---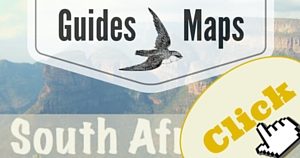 Open plains and the Koppieveld hills make up this park, near Kimberley in the dry Karoo transitional zone to the Kalahari. The rainfall is not high and the temperatures in summer are sweltering, but that makes this another special environment for nature lovers and wildlife to thrive. With the Camel Thorn tree found in the area and after which the park is named, it is South Africa's newest national park – Mokala National Park.
After Vaalbos National Park was closed a new area was sought and Mokala National Park is that place. It features a rich diversity of culture with the San rock engravings and Anglo Boer War battlefields. The animals were relocated to the park and today a variety of animals can be seen here. It is also an important regeneration area for certain species too, and since 2006, when SANParks took ownership, they have worked tirelessly to create a great National Park.
The Mokala National Park boasts exceptional facilities, with well situated camp sites and relaxing restcamps.
Be aware – not all roads are suitable for sedan vehicles and calling ahead may be appropriate.
You can download the official SANParks Brochure here.
Have you been and can you contribute something to this page, then scroll to the bottom of this page and send me some details and photos please. Thanks.
Maurice
---
Below find stories and adventures for Mokala National Park.
Have you been? Tell us about it – Activities, where you stayed, what you did, how long you went for, what you saw… anything, we love stories!
"Less than 2 minutes to leave your story!"
[rwp-review id="0″]
Videos and Playlist for Mokala National Park
Details
 Contact Details
 Telephone Number
+27 (0)53 204 8000 (Mosu Lodge – Main Camp)
+27 (0)53 204 8300 (Lilydale Rest Camp)
Address
Mokala National Park
Modder River
Herbert District
8700
South Africa
GPS:
Main Gate: S 29° 12 46.5 E 24° 19 34.1
Website
www.sanparks.com
 Nearest Airport
Kimberley International, FAKM (79km away)
Size of Park
28 414 ha
Opened in
2007
 Park Map
SANParks Mokala Map
 Closest City/Town
 Kimberley
Habitat
Semi-desert
 Average Temperature
Summer:
Max: 32°C
Min:  16°C
Winter:
Max: 18°C
Min: 1°C
Average Rainfall
270mm
Common Animal Species
Buffalo, Giraffe, Eland
Animal List
Wildebeest, Kudu, Duiker, Springbok
SANParks Mokala Animal List
Bird List
Hornbill, Cuckoo, Nightjar
SANParks Mokala Bird List
 Unesco World Heritage Site
  No
Activities
Gallery
NO GALLEY IMAGES YET! – Do you have some?  See below how you can help!
If you have pictures you want to share with me so I can put them in the Gallery, please send them to me at [email protected] with "(PARK NAME) National Park Gallery Pictures" in the subject line please.

*I have tried to accurately represent facts and figures and give the best information possible listed above. If you should note that something is wrong please bring it to my attention with a link to where I can find factual evidence for the contrary. I take no responsibility for this information and offer it as information only. My email is [email protected] and title your email as "Correction: (PARK NAME) National Park" please.