Table Mountain National Park in South Africa
---
---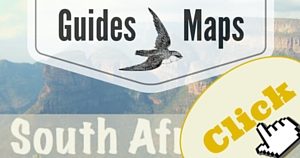 It's a flat mountain! It is a flat mountain at the southern tip of Africa and has a view over the bluest ocean you can think of. This is the meeting point of two oceans (South Atlantic and Indian Ocean), the host to a Cable Way that was built in 1929 and a view over the bowl of Cape Town and Robben Island – "The symbol of Triumph of the Human Spirit over adversity" according to the website. Table Mountain National Park is also a Natural World Heritage Site and one of the Natural New 7 Wonders of the World.
Table Mountain National Park features the 'Dassie', a small overweight squirrel like creature, that watches you as you wander around the top. Often perched precariously over edges that seem like they enjoy the danger factor. There are plenty of bird species too, so keep an eye out for them! The mountain isn't the only place though, this park is made up of plenty of areas to visit while you explore Cape Town.
Table Mountain can also be walked/climbed or you can take the famous cable way up. When you are up on top and you can see all below you, you'll be so inspired to explore more of the Cape. Walk around on top. Some prefer to take the cable way up and then walk down – just remember to take water and a good pair of shoes with you!
Maurice
---
Below find stories and adventures for Table Mountain National Park.
Have you been? Tell us about it – Activities, where you stayed, what you did, how long you went for, what you saw… anything, we love stories!
"Less than 2 minutes to leave your story!"
[rwp-review id="0″]
Videos and Playlist for Table Mountain National Park
Details
 Contact Details
 Telephone Number
+27 (021)712 0527
Address
Table Mountain National Park
Plateau Road
Cape Town
7995
South Africa
GPS:
Main Gate: S 34° 21′ 22″ E 18° 29′ 48″
Website
www.sanparks.com
 Nearest Airport
Cape Town International, (CPT)  (24km away)
Size of Park
 24 310 ha
Opened in
1998
 Park Map
SANParks Table Mountain Map
 Closest City/Town
Cape Town
Habitat
Shrubland, Marine Protected Area
 Average Temperature
Summer:
Max: 26°C
Min:  13°C
Winter:
Max: 16°C
Min: 7°C
Average Rainfall
790 mm
Common Animal Species
Dassie, Penguins
Animal List
Eland, Bontebok
SANParks Table Mountain Animal List
Bird List
Malachite, Cape Rock-Thrush, Peregrine Falcon
SANParks Table Mountain Bird List
 Unesco World Heritage Site
  No (Robben Island is)
Activities
Gallery
NO GALLEY IMAGES YET! – Do you have some?  See below how you can help!
If you have pictures you want to share with me so I can put them in the Gallery, please send them to me at [email protected] with "(PARK NAME) National Park Gallery Pictures" in the subject line please.

*I have tried to accurately represent facts and figures and give the best information possible listed above. If you should note that something is wrong please bring it to my attention with a link to where I can find factual evidence for the contrary. I take no responsibility for this information and offer it as information only. My email is [email protected] and title your email as "Correction: (PARK NAME) National Park" please.