Exploring Table Mountain National Park
Table Mountain is iconic. When you think of Cape Town you conjure up images of a flat mountain, or you see from the shores of Robben Island the iconic Table Mountain in the Distance. This would have been and STILL is today the main focal point of Cape Town. Even those living here acknowledge the Mountain creates a bowl wherein trendy Cape Townians work and thrive.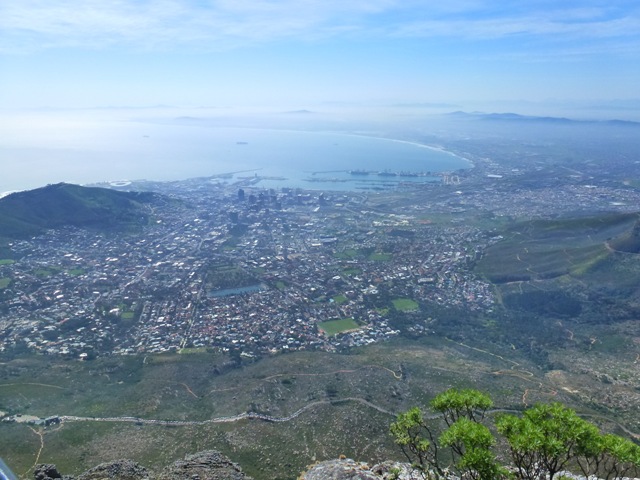 The Dutch settlers would recognise this mountain, today passing cargo ships heading for the port will take note, that this Mountain represents the South in South Africa. Although not the southern most point of Africa, when viewing a map, it certainly looks that way.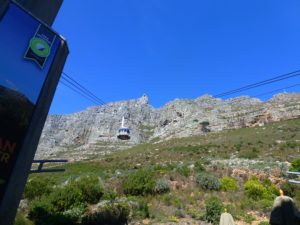 Exploring Table Mountain National Park is a bit more than just a quick scoot up the mountain, a hop on the cable way, take a few shots and then back down again. Although the majority of people who visit Cape Town certainly enjoy this attraction, with an update cable way, currently sponsored by Visa, that has a 360 deg view of Cape Town, and the amazing views you get when looking down from above.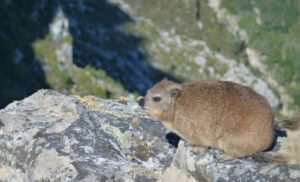 Table Mountain National Park is a climbers paradise too. Steep cliffs, abseiling over the edge, a pleasant walk down or a tough run up. It is also host to the Dassie and you can see them lounging about at the top of the mountain in the sun.
The top of Table Mountain is flat! It is also possible to walk around the 24 310ha of National Park and take in the nature that thrives here too. The flowers and birds are beautiful. Accordingly, the Natural World Heritage Site and Natural New 7 Wonder of the World accolades do serve it justly, as you gaze upon the two major oceans of the world below where they meet at Cape Point.
Kirstenbosch Botanical Gardens are also nearby and worth a walk around. With all sorts of floral display and horticultural delights. Since this part of the world is so beautiful and the relative ease with which to travel by road to see, this is one area I really enjoyed. The great laid back nature of a city and the close proximity of nature.
The drive from Cape Town towards Chapmans Peak is stunning. A tiny ledge of well maintained road, takes you along the edge of the mountain with sea views along the way. As I headed down towards Cape Point, I just couldn't get over how beautiful the land and sea were together. Hout Bay, pictured below, just is a beautiful post card picture of this journey.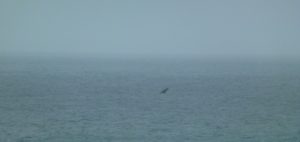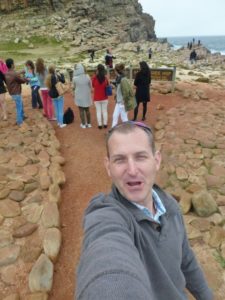 I did make it all the way to Cape Point, and had my photo taken – Woohooo – even got to do some whale watching and met a few penguins too!
Exploring Table Mountain National Park was great, and I only wish I had the chance to do a little more walking in the area and take in the beauty of it all.
Have you been, tell us a story from your visit. Was it an adventure or washout? Click Table Mountain National Park to return and tell us about your drive, an experience up table mountain or perhaps you abseiled down. it would be great to hear.
If you have photos or videos you want to send to me to be part of the gallery, please email me at [email protected] and I'll add them to the gallery, or click Snappy Happy.