Golden Gate Highlands National Park in South Africa
---
---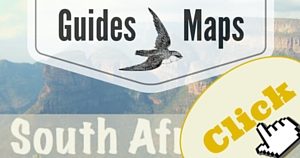 Near Bethlehem lie the Maluti Mountains with sandstone cliffs that shine golden in the sun, and here you will find Golden Gate Highlands National Park. Just a few hours drive from Johannesburg and you can be in the midst of calm.
These are grassland plains with rugged rock mountains. You can find some special animals here according to the SANParks website and the drive through from Bethlehem to Harrismith will give you much to enjoy.
If you have been and want to contribute something further please get in contact below.
Maurice
---
Below find stories and adventures for Golden Gate Highlands National Park.
Have you been? Tell us about it – Activities, where you stayed, what you did, how long you went for, what you saw… anything, we love stories!
"Less than 2 minutes to leave your story!"
[rwp-review id="0″]
Video and Playlist for Golden Gate Highlands National Park
Details
 Contact Details
 Telephone Number
+27 (0)58 255 1000
Address
Golden Gate Highlands National Park
Clarens
9707
South Africa
GPS:
Main Gate: S 28° 30'5″ E 28° 34'43"
Website
www.sanparks.com
 Nearest Airport
Johannesburg (332km away)
Size of Park
11 633 ha
Opened in
1963
 Park Map
SANParks Golden Gate Highlands Map
 Closest City/Town
Bethlehem
Harrismith
Habitat
Grassland
 Average Temperature
Summer:
Max: 25°C
Min:  12°C
Winter:
Max: 14°C
Min: 0°C
Average Rainfall
620mm
Common Animal Species
Black Wildebeest, Eland, Red Haartebeest
Animal List
Springbok, Steenbok, Blesbok
SANPARKS Golden Gate Highlands Animal List
Bird List
Stork, Flamingo, Teal
SANParks Golden Gate Highlands Bird List
 Unesco World Heritage Site
No
Activities
Gallery
[Best_Wordpress_Gallery id="27″ gal_title="Golden Gate Highlands National Park, South Africa"]
If you have pictures you want to share with me so I can put them in the Gallery, please send them to me at [email protected] with "(PARK NAME) National Park Gallery Pictures" in the subject line please.

*I have tried to accurately represent facts and figures and give the best information possible listed above. If you should note that something is wrong please bring it to my attention with a link to where I can find factual evidence for the contrary. I take no responsibility for this information and offer it as information only. My email is [email protected] and title your email as "Correction: (PARK NAME) National Park" please.