---
---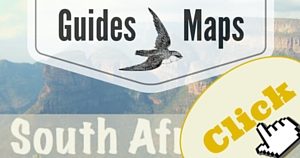 The Karoo National Park is tranquillity set in the Nuweveld Mountains. The Karoo is semi-desert and this National Park offers the perfect rest stop between Johannesburg and Cape Town. If you come here with the intent of staying for a while you will not be disappointed. The mountains give the feeling of comfort and the open plains behind show the Karoo for what it is.
The roads were good and the reception staff were brilliant! The floral displays were magnificent too while I was here and to see the animals in this environment was truly beautiful. See the gallery below!
During the early morning hours I heard the lions roar and at night the sounds of the brown Hyena. Fantastic! There are lots of 4×4 trails here, so if you want a little off-road experience you can get your fix. You can certainly use a normal car on the main road and tar roads to get around the park and you will also have a great experience.
If you have been and want to contribute something further please get in contact below.
Maurice
---
Below find stories and adventures for Karoo National Park.
Have you been? Tell us about it – Activities, where you stayed, what you did, how long you went for, what you saw… anything, we love stories!
"Less than 2 minutes to leave your story!"
[rwp-review id="0″]
Video and Playlist for the Karoo National Park
Details
 Contact Details
 Telephone Number
+27 (0)23 415 2828/9
Address
Karoo National Park
Beaufort West
6970
South Africa
GPS:
Main Gate: S 32° 21′ 49.273" E 22° 32′ 31.328"
Website
www.sanparks.com
 Nearest Airport
George (238km away)
Size of Park
83 133 ha
Opened in
1979
 Park Map
SANParks Karoo Map
 Closest City/Town
Beaufort West
Habitat
Semi-Desert
 Average Temperature
Summer:
Max: 31°C
Min:  14°C
Winter:
Max: 17°C
Min: 2°C
Average Rainfall
160mm
Common Animal Species
Springbok, Gemsbok, Cape Mountain Zebra
Animal List
Cape Hare, Aardwolf, Caracal
SANParks Karoo Animal List
Bird List
Grey Heron, Ostrich, Martial Eagle
SANParks Karoo Bird List
 Unesco World Heritage Site
No
Activities
Gallery
[Best_Wordpress_Gallery id="28″ gal_title="Karoo National Park, South Africa"]
If you have pictures you want to share with me so I can put them in the Gallery, please send them to me at [email protected] with "(PARK NAME) National Park Gallery Pictures" in the subject line please.

*I have tried to accurately represent facts and figures and give the best information possible listed above. If you should note that something is wrong please bring it to my attention with a link to where I can find factual evidence for the contrary. I take no responsibility for this information and offer it as information only. My email is [email protected] and title your email as "Correction: (PARK NAME) National Park" please.