Updated (15/12/2015)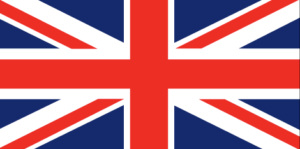 The National Parks in the United Kingdom are run by National Parks Authorities (National Parks Home) . There are 15 member parks and along with 224 English, 48 Northern Ireland, 47 Scottish and 80 Welsh Nature Reserves, there are also 46 Areas of Outstanding Natural Beauty in Britain. Below are details of the United Kingdom National Parks.
The Habitats of the United Kingdom are varied. Ancient Woodland and meadows, moorlands and wetlands abound and you will not be disappointed with the choice. United Kingdom National Parks have been official since 1946 with the passing of the Act of Parliament to preserve nature and make it accessible to the public. This began with a small group of people who formed together in 1936, known as the Standing Committee on National Parks, who highlighted the need for national parks and who today continue to campaign for that privilege through the Campaign for National Parks website.
Maurice
United Kingdom National Parks:
(Click to learn more about them)
Activities Available:
*More activities may be available at individual parks.
Information:
National Parks
Contact details
 Main Contact:
+44 (0)29 2049 9966
Postal Address:
National Parks UK
Cardiff Bay
Cardiff
CF10 5LE
Website:
www.nationalparks.gov.uk
Languages of United Kingdom
English
Gaelic
Scots
Welsh
Currency
British Pound
Population
63 182 178 (2011 Census)
Time zone
GMT
InformationWebsite
www.visitbritain.com
Inoculations (Suggested)
Routine Vaccines:
– Measles-mumps-rubella(MMR)
– Diphtheria-Tetanus-Pertussis
– Chickenpox (Varicella)
– Polio
Travellers suggested Vaccines:
– Hepatitis A
– Hepatitis B
– Rabies (If outdoors activities are undertaken in remote parts. e.g. caves)
Emergency Telephone No.
Main Number – 999
British Travel Advice
 NA
American Travel Advice
www.travel.state.gov
Electricity
240 volts – 3 Square prong sockets (Type G)
International Airports
Belfast International Airport (BFS)
Birmingham Airport (BHX)
Cardiff International Airport (CWL)
Edinburgh Airport (EDI)
Glasgow Airport (GLA)
London City Airport (LCY)
London Heathrow (LHR)
London Gatwick (LGW)
London Stansted (STN)
Manchester Airport (MAN)
Drinking Water Quality
High Quality tap water
United Kingdom's Land Mass
 24 361 000 ha
National Parks Area
 2 314 557 ha
% of National Parks Land to United Kingdom's Mass
 9.50% of UK Land Mass
% Of UK National Parks To World Land Mass
(14 842 900 000 ha)
 0.01559%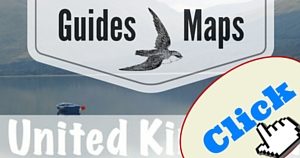 *I have tried to accurately represent facts and figures and give the best information possible listed above. If you should note that something is wrong please bring it to my attention with a link to where I can find factual evidence for the contrary. I take no responsibility for this information and offer it as information only. My email is [email protected]