---
---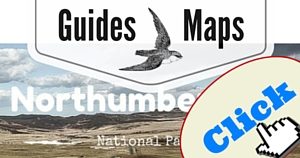 The Northumberland National Park Website should tell you all you need to know about this National Park from the way it is presented. The best Website I have found to show off how engaged the community of people are in Northumberland National Park with ways of inviting you in for a visit.
If that is not enough, then there is the UNESCO World Heritage Site – Hardian's Wall, to visit, moorland and forests as well as the 10000 year history of human habitation in archaeological sites from Roman to Pele Towers. It has also won the 2015-16 Countryfile Magazine Award for Best National Park of the Year.
The crowning glory of this park, if we can rank what is better than another in nature, is the Dark Skies Award Northumberland National Park holds. With increasingly more light pollution than ever, it is difficult to look up at our night sky and see all the stars and the Milky Way shining back at us. Here you will find just that. A sky full of stars looking down on you. Don't miss that experience if you are coming form a city!
Northumberland National Park is active, it encourages people outdoors and is engaged in ensuring you see and experience all that it can offer. Join a guided walk led by one of the many volunteers in the park or take your mountain bike and go cycling in the National Park. If you are a runner, why not take your running to the next level and do a night run in the National Park with the Trail Outlaws.
Maurice
---
Below find stories and adventures for Northumberland National Park.
Have you been? Tell us about it – Activities, where you stayed, what you did, how long you went for, what you saw… anything, we love stories!
"Less than 2 minutes to leave your story!"
Videos and Playlist for Northumberland National Park
Details
Contact Details
Telephone Number
(+44) 01434 605555
Address
Northumberland National Park Authority
Eastburn
South Park
Hexham
Northumberland
NE46 1BS
GPS
N 54° 57′ 58.795″ W 2° 5′ 57.578″
Website
www.northumberlandnationalpark.org.uk
Nearest Airport
Newcastle International Airport (NCL) (37km away)
Size of Park
104 895ha
Opened in
1956
Closest City/Town
Newcastle
Habitat
Woodland/Grassland
Unesco World Heritage Site
No
Activities
Gallery
NO GALLEY IMAGES YET! – Do you have some? See below how you can help!
<— Return to the United Kingdom Page
If you have pictures you want to share with me so I can put them in the Gallery, please send them to me at [email protected] with "(PARK NAME) National Park Gallery Pictures" in the subject line please.

*I have tried to accurately represent facts and figures and give the best information possible listed above. If you should note that something is wrong please bring it to my attention with a link to where I can find factual evidence for the contrary. I take no responsibility for this information and offer it as information only. My email is [email protected] and title your email as "Correction: (PARK NAME) National Park" please.