---
---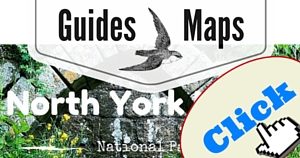 North York Moors National Park boasts 26 miles of coastline, on which history has literally been left. From small fishing villages and cobble stones to sandy beaches and cliff top paths. Since prehistoric times, jet has been mined and Ironstone has left these moors for the towns of Tyneside and Teesside. There is nature in abundance and if the coastline doesn't attract you the vast open moorland will!
Then there are the skies at night, with a Dark Skies Festival taking place in February and plenty of opportunity to gaze at the universe around us. Find out what other activities are on in North Yorks Moors National Park here. For those interested in music and activities for the family, keep an eye out for Parkfest in July at The Moors National Park Centre, Danby.
From farm markets and Agricultural/country shows, the North York Moors has something for everyone. The outdoors will serve you perfectly well too. Opportunity to paddle your way about or take the bicycle for a little cycling will leave you refreshed and ready for more. I am certainly more in favour of the wildlife and here you get to watch whales pass by the shores (Whitby Whale Watching) and a chance to see Puffins at RSPB Bempton.
Maurice
---
Below find stories and adventures for North York Moors National Park.
Have you been? Tell us about it – Activities, where you stayed, what you did, how long you went for, what you saw… anything, we love stories!
"Less than 2 minutes to leave your story!"
Videos and Playlist for North York Moors National Park
Details
Contact Details
Telephone Number
(+44) 01439 772700
Address
North York Moors National Park Authority
The Old Vicarage
Bondgate
Helmsley
York
North Yorkshire
YO62 5BP
GPS
N 54° 14′ 51.955″ W 1° 3′ 35.712″
Website
www.northyorkmoors.org.uk
Nearest Airport
Durham Tees Valley International Airport (MME) (46km away)
Size of Park
143 400ha
Opened in
1952
Closest City/Town
Whitby
Habitat
Woodland/Grassland/Marine
Unesco World Heritage Site
No
Activities
Gallery
NO GALLEY IMAGES YET! – Do you have some? See below how you can help!
<— Return to the United Kingdom Page
If you have pictures you want to share with me so I can put them in the Gallery, please send them to me at [email protected] with "(PARK NAME) National Park Gallery Pictures" in the subject line please.

*I have tried to accurately represent facts and figures and give the best information possible listed above. If you should note that something is wrong please bring it to my attention with a link to where I can find factual evidence for the contrary. I take no responsibility for this information and offer it as information only. My email is [email protected] and title your email as "Correction: (PARK NAME) National Park" please.