---
---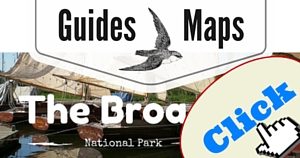 The Broads National Park is found in the counties of Norfolk and Suffolk of England. It has over 300 square Kilometres of rivers and lakes with a variety of waterways on which to boat on.
The Broads National Park is intertwined in both history and locality with the villages and town in which it exists. Interestingly, the lakes are predominately man-made, being first used as areas where peat was collected during medieval times.
The Broads National Park is steeped in history and it's wildlife is so unique that it holds some of the rarest wildlife in the whole of the United Kingdom.
Maurice
---
Below find stories and adventures for The Broads National Park.
Have you been? Tell us about it – Activities, where you stayed, what you did, how long you went for, what you saw… anything, we love stories!
"Less than 2 minutes to leave your story!"
Video and Playlist for The Broads National Park
Details
Contact Details
Telephone Number
(+44) 01603 610734
Address
Broads Authority
Yare House
62-64 Thorpe Road
Norwich
NR1 1RY
United Kingdom
GPS
N 52° 37′ 38.054″ E 1° 18′ 35.174″
Website
www.broads-authority.gov.uk
Nearest Airport
Norwich Airport (NWI) (8km away)
Size of Park
30 300ha
Opened in
1989
Closest City/Town
Norwich
Habitat
Forest/Wetlands
Unesco World Heritage Site
No
Activities
Gallery
NO GALLEY IMAGES YET! – Do you have some?  See below how you can help!
<— Return to the United Kingdom Page 
If you have pictures you want to share with me so I can put them in the Gallery, please send them to me at [email protected] with "(PARK NAME) National Park Gallery Pictures" in the subject line please.

*I have tried to accurately represent facts and figures and give the best information possible listed above. If you should note that something is wrong please bring it to my attention with a link to where I can find factual evidence for the contrary. I take no responsibility for this information and offer it as information only. My email is [email protected] and title your email as "Correction: (PARK NAME) National Park" please.