---
---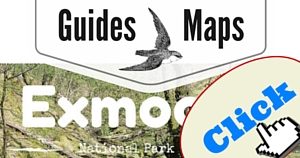 Exmoor National Park located in the South West of England, was former royal hunting forest, and today offer those who venture into it a natural delight of calm and tranquillity.
Not only is it a place for a gentle stroll, but the open spaces allow for plenty of other activities too, including Sea Kayaking and Trail running. The cliffs of Exmoor National Park offer a shoreline which is the remotest in England and stretches for over nine kilometres.
A fascinating aspect of Exmoor National Park is it's tidal flows as it boast the highest and lowest tides in the whole of Europe. Matched together with the extensive broadleaved coastal woods, Exmoor National Park will have something for everyone to enjoy.
Exmoor National Park boasts a variety of habitats and this includes a vast array of species from Red Deer to Otters, rare butterflies and plants which are only found here.
Maurice
---
Below find stories and adventures for Exmoor National Park.
Have you been? Tell us about it – Activities, where you stayed, what you did, how long you went for, what you saw… anything, we love stories!
"Less than 2 minutes to leave your story!"
[rwp-review id="0″]
Videos and Playlist for Exmoor National Park
Details
Contact Details
Telephone Number
(+44) 01398 323665
Address
Exmoor National Park Authority
Exmoor House
Dulverton
Somerset
TA22 9HL
GPS
N 51° 2′ 25.644″ W 3° 33′ 8.717″
Website
www.exmoor-nationalpark.gov.uk
Nearest Airport
Exeter Airport (EXT) (58km away)
Size of Park
69 400ha
Opened in
1954
Closest City/Town
Dulverton
Habitat
Woodland/Grassland
Unesco World Heritage Site
No
Activities
Gallery
NO GALLEY IMAGES YET! – Do you have some?  See below how you can help!
<— Return to the United Kingdom Page 
If you have pictures you want to share with me so I can put them in the Gallery, please send them to me at [email protected] with "(PARK NAME) National Park Gallery Pictures" in the subject line please.

*I have tried to accurately represent facts and figures and give the best information possible listed above. If you should note that something is wrong please bring it to my attention with a link to where I can find factual evidence for the contrary. I take no responsibility for this information and offer it as information only. My email is [email protected] and title your email as "Correction: (PARK NAME) National Park" please.