Lura National Park in Albania
---
---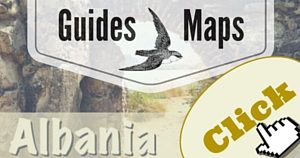 Lura National Park (also Parku Kombetar i Lurës), located 25km west is Peshkopi, a town that sits 651m above sea level! Lura National Park really holds some gems though. The 12 glacial lakes that are home to flowers and pristine valleys are whats so attractive here. With Fir, beeach and Pine Forests to surround you the break at the water with water lilies will be a real treat.
This is also a wild National Park though, so beware that mammals such as Bear, Wolf and Lynx inhabit this place. Even so, it is still popular with tourists and of interest to the scientific community.
The government has been working hard her to rehabilitate the forests though, much of which were illegally harvested after the fall of communism. The area is slowly recovering and with the returning tourism to the area, it looks set to really shine as a jewel in Albania's National Parks.
Maurice
---
Below find stories and adventures for Lura National Park.
Have you been? Tell us about it – Activities, where you stayed, what you did, how long you went for, what you saw… anything, we love stories!
"Less than 2 minutes to leave your story!"
[rwp-review id="0″]
Videos and Playlist for Lura National Park
Details
Activities
Gallery
NO GALLEY IMAGES YET! – Do you have some? See below how you can help!
If you have pictures you want to share with me so I can put them in the Gallery, please send them to me at [email protected] with "(PARK NAME) National Park Gallery Pictures" in the subject line please.

*I have tried to accurately represent facts and figures and give the best information possible listed above. If you should note that something is wrong please bring it to my attention with a link to where I can find factual evidence for the contrary. I take no responsibility for this information and offer it as information only. My email is [email protected] and title your email as "Correction: (PARK NAME) National Park" please.