Theth National Park in Albania
---
---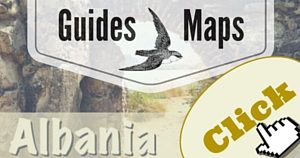 Theth National Park (Also Thethi or Parku Kombëtar i Thethit) is located 70km fromthe city of Shkodra, but Theth is a town located in the heart of the National Park. A popular National Park for tourists and skiers as it is located in the Albanian Alps in the North of the country, and surrounded by large rocky mountains that rise all around you.
The Theth National Park has high peaks with some reaching upwards of 2570m. The area has been carved out by the river Theth, creating a deep valley, compounded by past glacial activity in the area. This has created beautiful alpine scenery, with huge granite peaks crumbling away into the valleys below.
Lots can be done in the area as it is not far from the capital and route are well maintained. You can use the Thethi-guide for more information on the local area, with guided tours and maps of the local area..
Maurice
---
Below find stories and adventures for Theth National Park.
Have you been? Tell us about it – Activities, where you stayed, what you did, how long you went for, what you saw… anything, we love stories!
"Less than 2 minutes to leave your story!"
[rwp-review id="0″]
Videos and Playlist for Theth National Park
Details
Activities
Snow walking on

traditional "rrathe"
Gallery
NO GALLEY IMAGES YET! – Do you have some? See below how you can help!
If you have pictures you want to share with me so I can put them in the Gallery, please send them to me at [email protected] with "(PARK NAME) National Park Gallery Pictures" in the subject line please.

*I have tried to accurately represent facts and figures and give the best information possible listed above. If you should note that something is wrong please bring it to my attention with a link to where I can find factual evidence for the contrary. I take no responsibility for this information and offer it as information only. My email is [email protected] and title your email as "Correction: (PARK NAME) National Park" please.