Tomorri Mountain National Park in Albania
---
---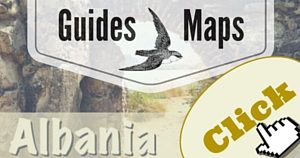 Tomorri Mountain National Park (also Parku Kombëtar i Tomorrit, Tomori, Tomori National Park, Mount Tomorr and Mount Tomor) is home to Mount Tomorr, a mountain that rises 2416m above sea level and presides over the area like a watchful father. Indeed, it is the center of many folklore stories from the area and is even classed as sacred, with some Albanians going on pilgrimage to the mountain.
The city of Berat is not far, just 23km, is on the UNESCO World Heritage List for the Historic Center of Berat, with it's typical Ottoman architectural character, and for a sixth century Codex Purpureus Beratinus which is one of Albania's most valuable possessions for cultural heritage. In August every year, the Bektashi sect organises a religious festival in honor of Abbas Ali. Christians climb the mountain too, in order tohonor the Virgin Mary on Assumption Day.
Along with good access to activities and adventures in Tomorri Mountain National Park, there is also opportunity to see rare wildlife and birds of prey, so make sure you keep your eyes and ears to the ready. It is also a wild park so Bear and wolf roam here too.
Maurice
---
Below find stories and adventures for Tomorri Mountain National Park.
Have you been? Tell us about it – Activities, where you stayed, what you did, how long you went for, what you saw… anything, we love stories!
"Less than 2 minutes to leave your story!"
[rwp-review id="0″]
Videos and Playlist for Tomorri Mountain National Park
Details
Activities
Gallery
NO GALLEY IMAGES YET! – Do you have some? See below how you can help!
If you have pictures you want to share with me so I can put them in the Gallery, please send them to me at [email protected] with "(PARK NAME) National Park Gallery Pictures" in the subject line please.

*I have tried to accurately represent facts and figures and give the best information possible listed above. If you should note that something is wrong please bring it to my attention with a link to where I can find factual evidence for the contrary. I take no responsibility for this information and offer it as information only. My email is [email protected] and title your email as "Correction: (PARK NAME) National Park" please.