Llogara National Park in Albania
---
---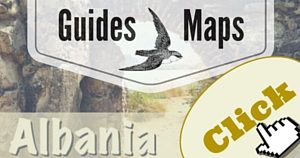 Llogara National Park (also known as Parku Kombëtar i Llogarasë, Llogorasë) has been a National Park since 1966 and is very popular to visit for all the activities you can do and restaurants.  Only 40km south of Vlorë at the mid point between the Adriatic Sea and the Ionian Sea, it has massive Flag Pine trees in forest and there are cabins in which to stay too.
Paragliding competitions and just for fun take place here to. Along with the forest walks and the hiking in the National Park, this will make a tranquil break from your travels should you visit. The drive from Orikum to Dhermi will be equally appealing as you take the Llogara Pass which rises to 1027m and looks over the Ionian Coast.
Some wildlife you may encounter, and please send me a picture if you can, are the Griffon Vulture, Rock Partridge, European Otter, European Wildcat and of course the Roe and Fallow Deer.
Maurice
---
Below find stories and adventures for Llogara National Park.
Have you been? Tell us about it – Activities, where you stayed, what you did, how long you went for, what you saw… anything, we love stories!
"Less than 2 minutes to leave your story!"
[rwp-review id="0″]
Videos and Playlist for Llogara National Park
Details
Activities
Gallery
NO GALLEY IMAGES YET! – Do you have some? See below how you can help!
If you have pictures you want to share with me so I can put them in the Gallery, please send them to me at [email protected] with "(PARK NAME) National Park Gallery Pictures" in the subject line please.

*I have tried to accurately represent facts and figures and give the best information possible listed above. If you should note that something is wrong please bring it to my attention with a link to where I can find factual evidence for the contrary. I take no responsibility for this information and offer it as information only. My email is [email protected] and title your email as "Correction: (PARK NAME) National Park" please.