Prespa National Park in Albania
---
---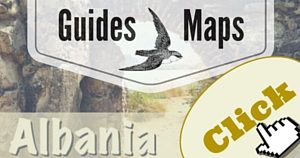 Prespa National Park is located over three borders and features the highest glacial lakes in the Balkans. Just 28km from Korçë, it is within easy reach for most tourists to the area, and if you are a bird twitcher, you are likely to want to venture here to see the local birdlife. The threatened Pygmy Cormorant can be seen here, as well as the European Otter.
Albania, Greece and the Republic of Macedonia form the transnational Park allowing for a large area of natural habitats to be shared between countries. Great Lake Prespa is about 150m deep and it is thought that underground channels from Great Lake Prespa feed through to Lake Orchid (further North).
This area has been noted as an area of significance to wetlands in the world with Ramsar making the Albanian Prespa Lakes an area of special interest in this area. The other areas that Ramsar designates in Albania is the Karavasta Lagoon Marine National Park and Butrint National Park.
There are plenty of activities to take part in here too, from churches from the Byzantine Age to bird watching and fishing.
Maurice
---
Below find stories and adventures for Prespa National Park.
Have you been? Tell us about it – Activities, where you stayed, what you did, how long you went for, what you saw… anything, we love stories!
"Less than 2 minutes to leave your story!"
[rwp-review id="0″]
Videos and Playlist for Prespa National Park
Details
Activities
Gallery
NO GALLEY IMAGES YET! – Do you have some? See below how you can help!
If you have pictures you want to share with me so I can put them in the Gallery, please send them to me at [email protected] with "(PARK NAME) National Park Gallery Pictures" in the subject line please.

*I have tried to accurately represent facts and figures and give the best information possible listed above. If you should note that something is wrong please bring it to my attention with a link to where I can find factual evidence for the contrary. I take no responsibility for this information and offer it as information only. My email is [email protected] and title your email as "Correction: (PARK NAME) National Park" please.