Qafë shtamë National Park in Albania
---
---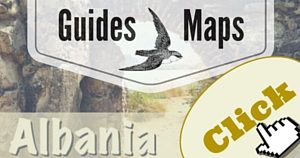 Qafë shtamë National Park ( Also known as Shtamë Pass National Park and arku Kombëtar i Qafë Shtamës) is approximately 25km from Krujë and is 2000 ha of mountain scenery, lakes and forests that will draw you in, even if you are just on a drive on the pass. The highest peak is 1724m, so expect beautiful views here.
The park, along with legends about the "Queen Mother's Spring", is popular with hikers and campers, though caution should still be required as Brown Bear and wolves, but this should not stop you from enjoying this beautiful scenery. A relatively "wild" place and one where nature surrounds you from the moment you set foot in the park.
The water from the spring is a source of bottled water to plant just outside the park. It is pure and crystal clear and a great source of myth and stories. Try some and see if anything happens, oh and don't forget to send a photo in showing what you got up to!
Maurice
---
Below find stories and adventures for Qafë shtamë National Park.
Have you been? Tell us about it – Activities, where you stayed, what you did, how long you went for, what you saw… anything, we love stories!
"Less than 2 minutes to leave your story!"
[rwp-review id="0″]
Videos and Playlist for Qafë shtamë National Park
Details
Activities
Gallery
NO GALLEY IMAGES YET! – Do you have some? See below how you can help!
If you have pictures you want to share with me so I can put them in the Gallery, please send them to me at [email protected] with "(PARK NAME) National Park Gallery Pictures" in the subject line please.

*I have tried to accurately represent facts and figures and give the best information possible listed above. If you should note that something is wrong please bring it to my attention with a link to where I can find factual evidence for the contrary. I take no responsibility for this information and offer it as information only. My email is [email protected] and title your email as "Correction: (PARK NAME) National Park" please.