Karaburun-Sazan Marine National Park in Albania
---
---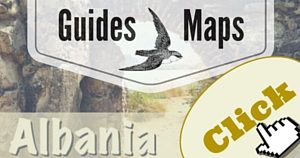 Karaburun-Sazan Marine National Park (also Parku Kombëtar Detar "Karaburun-Sazan") is right next to Vlorë. This important city in Albania is where the Albanian Declaration of Independence was proclaimed and is founded on an ancient Greek colony.
The Karaburun-Sazan Marine National Park features sunken Greek and Roam ships which can be seen on one of the tours with a local diver in the area. There are steep cliffs and caves, and beaches away from view.
As Karaburun-Sazan Marine National Park matures, the protected habitats are sure to thrive, and although managed at the moment, the possibility of sea beautiful underwater landscapes is very alluring. Algae's and crustaceans abound in these waters and are sure to excite any visitor. With historical links and a beautiful Marine environment this seems like the ultimate in the National Parks visits. Even a visit to Llogara National Park and the Llogara Pass will have you coming back for more.
Oh, and as always, send us a photo if you have been to show us what you saw, we really like to see these places of beauty.
Maurice
---
Below find stories and adventures for Karaburun-Sazan National Park.
Have you been? Tell us about it – Activities, where you stayed, what you did, how long you went for, what you saw… anything, we love stories!
"Less than 2 minutes to leave your story!"
[rwp-review id="0″]
Videos and Playlist for Karaburun-Sazan Marine National Park
Details
Activities
Gallery
NO GALLEY IMAGES YET! – Do you have some? See below how you can help!
If you have pictures you want to share with me so I can put them in the Gallery, please send them to me at [email protected] with "(PARK NAME) National Park Gallery Pictures" in the subject line please.

*I have tried to accurately represent facts and figures and give the best information possible listed above. If you should note that something is wrong please bring it to my attention with a link to where I can find factual evidence for the contrary. I take no responsibility for this information and offer it as information only. My email is [email protected] and title your email as "Correction: (PARK NAME) National Park" please.