Bredhi i Drenovës National Park in Albania
---
---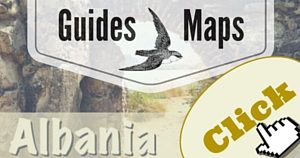 Bredhi i Drenovës National Park lies 10km from Korçë in the Morava Mountains. The name means fir trees of Drenova but there are Hazelnut, beech and Black Pine trees too.
The wildlife is varied. If you have a chance to see a Bozdoveci Bear, remember to send in a picture so I can include it. There is also Wolf and Roe Deer to spot on your travels too.
Maurice
---
Below find stories and adventures for Bredhi i Drenovës National Park.
Have you been? Tell us about it – Activities, where you stayed, what you did, how long you went for, what you saw… anything, we love stories!
"Less than 2 minutes to leave your story!"
[rwp-review id="0″]
Videos and Playlist for Bredhi i Drenovës National Park
Details
Activities
Gallery
NO GALLEY IMAGES YET! – Do you have some? See below how you can help!
If you have pictures you want to share with me so I can put them in the Gallery, please send them to me at [email protected] with "(PARK NAME) National Park Gallery Pictures" in the subject line please.

*I have tried to accurately represent facts and figures and give the best information possible listed above. If you should note that something is wrong please bring it to my attention with a link to where I can find factual evidence for the contrary. I take no responsibility for this information and offer it as information only. My email is [email protected] and title your email as "Correction: (PARK NAME) National Park" please.