Dilijan National Park in Armenia
---
---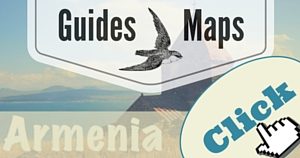 Dilijan National Park in Armenia was declared a National Park in 2002. Due to excessive exploitation from grazing and improper vacation use, the ministry decided to improve restrictions in the park. It has been demarcated into areas of natural significance, a recreational zone and and economic section, in a bid to satisfy everyone while attempting to protect the landscape.
This area is home to rich mezophile woodland and has been n the guardianship of the government since 1958. You can see Beech , Oak and Keni-trees along with a wealth of biodiversity related to this area. The Dilijan National Park can be found 1000-2200m above sea level as therefore you can expect high altitude flora and fauna to flourish here.
Wildlife found in the area range from the Brown Bear, Wolf and fox to the Brown Hare and Roe Deer. There are also 107 different species of birds that can be seen too, which should keep any enthusiast happy.
Maurice
---
Below find stories and adventures for Dilijan National Park.
Have you been? Tell us about it – Activities, where you stayed, what you did, how long you went for, what you saw… anything, we love stories!
"Less than 2 minutes to leave your story!"
[rwp-review id="0″]
Videos and Playlist for Dilijan National Park
Details
Activities
Gallery
NO GALLEY IMAGES YET! – Do you have some? See below how you can help!
If you have pictures you want to share with me so I can put them in the Gallery, please send them to me at [email protected] with "(PARK NAME) National Park Gallery Pictures" in the subject line please.

*I have tried to accurately represent facts and figures and give the best information possible listed above. If you should note that something is wrong please bring it to my attention with a link to where I can find factual evidence for the contrary. I take no responsibility for this information and offer it as information only. My email is [email protected] and title your email as "Correction: (PARK NAME) National Park" please.