Erebuni Reserve in Armenia
---
---
Erebuni Reserve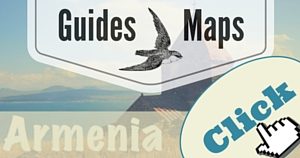 is included here because of its significance as a wild cereal habitat. Over 300 different plants grow in this 89 ha area but most significantly is the collection of cereals which have existed here for millions of years. It holds 3 of the 4 species of wild wheat known to science!
As an area of significance, Armenia is trying to educate it's youth and ensure that this area is not destroyed by the development of building or grazing fields.
To understand in far more detail than can be expressed here, read Conceptual framework towards an implementation of a visitor management and informational system.
Maurice
---
Below find stories and adventures for Erebuni National Park.
Have you been? Tell us about it – Activities, where you stayed, what you did, how long you went for, what you saw… anything, we love stories!
"Less than 2 minutes to leave your story!"
[rwp-review id="0″]
Videos and Playlist for Erebuni Reserve
Details
Activities
Gallery
NO GALLEY IMAGES YET! – Do you have some? See below how you can help!
If you have pictures you want to share with me so I can put them in the Gallery, please send them to me at [email protected] with "(PARK NAME) National Park Gallery Pictures" in the subject line please.

*I have tried to accurately represent facts and figures and give the best information possible listed above. If you should note that something is wrong please bring it to my attention with a link to where I can find factual evidence for the contrary. I take no responsibility for this information and offer it as information only. My email is [email protected] and title your email as "Correction: (PARK NAME) National Park" please.