Azerbaijan National Parks
Updated: (11/04/2016)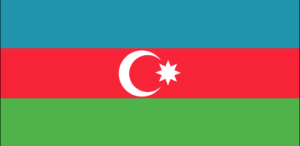 There are 9 recognised Azerbaijan National Parks which are spread over the entire country taking in many different environments and habitats. Azerbaijan has officially been the Republic of Azerbaijan since August 1991, but has had its territory in the Nagorno-Karabakh region disputed by Armenia since September 1991 and continues to be under negotiation currently.
It should be noted that travelling to this region will exclude you from travelling to Azerbaijan in the future due to the Armenian occupation. 
There are vast areas of inaccessible land that are referred to as National Parks and some required written permission to enter. (Zangazur National Park being an example) However, there is a move to research and document the geography, ecology and biodiversity of Azerbaijan's National Parks. The Ministry of Ecology and Natural Resources points out that prior to the formation of the Ministry of Ecology and Natural Resources there were no National Parks.
There is little information about what can be done in Azerbaijan National Parks and I would refer you to the Ministry of Ecology and Natural Resources and to the Tourism Website. One thing is almost certain is that this will be an adventure to visit Azerbaijan National Parks.
National Parks of Azerbaijan:
(Click to learn more about them)
| | |
| --- | --- |
| National Park |  Location |
| 1. Absheron | Click for Interactive Map |
Activities Available:
*More activities may be available at individual parks.
Information:
Country
Contact details
 Main Contact:
(+994 12) 538 04 81
Email Address:


[email protected]


Website:
www.eco.gov.az
Languages
Azerbaijani (Main)
Russian
English(minor)
Currency
Manat
Population
9 574 000 (2014 Estimate)
Time zone
GMT +04:00
InformationWebsite
www.azerbaijan.travel
Inoculations (Suggested)
Routine Vaccines:
– Measles-mumps-rubella(MMR)
– Diphtheria-Tetanus-Pertussis
– Chickenpox (Varicella)
– Polio
Travellers suggested Vaccines:
– Hepatitis A
-Tetanus
Additional Recommendations:
– Hepatitis B
– Rabies
– Tuberculosis
– Typhoid
Emergency Telephone No.
Main Number – 112
or
Police – 102
Ambulance – 103
Fire – 101
British Travel Advice
www.gov.uk
American Travel Advice
www.travel.state.gov
Electricity
220/240 volts – 2 Pin Europlug (Type C & E/F)
International Airports
Baku Heydar Aliyev International Airport (GYD)
Drinking Water Quality
Poor, Boil first. Bottled Water Preferred
Land Mass
 8 660 000 ha
National Parks Area
  322 305 ha
% of National Parks Land to Country Land Mass
 3.72% of Land Mass
% of Country National Parks To World Land Mass
(14 842 900 000 ha)
 0.000217%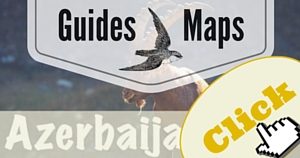 *I have tried to accurately represent facts and figures and give the best information possible listed above. If you should note that something is wrong please bring it to my attention with a link to where I can find factual evidence for the contrary. I take no responsibility for this information and offer it as information only. My email is [email protected]