Goygyol National Park in Azerbaijan
---
---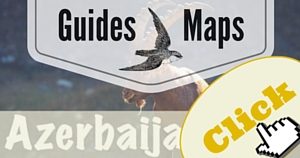 Goygyol National Park in Azerbaijan is an alpine National Park. With a pristine lake, formed from an earthquake in 1939 with the collapse of Kapaz Mountain, the surounding area glistens with the reflection of these crystal clear waters.
The Goygyol National Park has mountain forest to a height of 2200m and is home to a wide variety of tree species. There is also a great diversity of wildlife too from Roe Deer and sable to lynx and Brown Bear. The rare Caucasian Red Deer and Forel Fish can be found here too.
If you have been or have images/video of any of these sites, please send them in to [email protected] and share the beauty of our world.
Maurice
---
Below find stories and adventures for Goygyol National Park.
Have you been? Tell us about it – Activities, where you stayed, what you did, how long you went for, what you saw… anything, we love stories!
"Less than 2 minutes to leave your story!"
[rwp-review id="0″]
Videos and Playlist for Goygyol National Park
Details
Activities
Gallery
NO GALLEY IMAGES YET! – Do you have some? See below how you can help!
If you have pictures you want to share with me so I can put them in the Gallery, please send them to me at [email protected] with "(PARK NAME) National Park Gallery Pictures" in the subject line please.

*I have tried to accurately represent facts and figures and give the best information possible listed above. If you should note that something is wrong please bring it to my attention with a link to where I can find factual evidence for the contrary. I take no responsibility for this information and offer it as information only. My email is [email protected] and title your email as "Correction: (PARK NAME) National Park" please.