Updated: 07/09/2016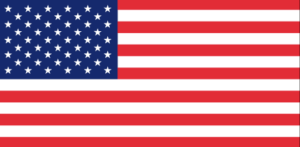 UPDATE!!!
Google have created Hidden Worlds of National Parks which has been amazing to view and walk through some very special places. Check out the link and if you have a story to tell, come back and leave it here!
The United States of America National Parks Service (www.nps.gov) is one of the most comprehensive National Parks Websites to use. With update maps and direct links to parks, teacher resources and reports, even detailing which parks receive the most amount of visitors. The USA have taken their National Parks seriously and have preserved a vast area of land. That, added to the resources and goal to include people in nature is worthy of merit.
There are in total 59 National Parks, and the Sequoia and Kings Canyon National Parks in California are two parks that sit side by side one another. The two which are National Parks not included below but within their own pages are American Samoa National Park as this is maintained by the USA but lies in the South Pacific, and the Virgin Islands National Park which is also maintain by the USA but is part of the Virgin Islands.
I have not elected to split Hawaii off from America but included the National Parks within the count.
Leave your tales of adventure from your visit to any of the National Parks you have been privileged enough to see and inspire others to visit and live the adventure too. Your stories help others to enjoy the national parks and equally serve to support the valuable assets around us.
There is a shop, and anything you purchase helps maintain this website.  Should you have a question about National Parks or related material use the ASK ME link above or if you want to email use [email protected].
Maurice
**58.  American Samoa National Park lies on the island of American Samoa in the South Pacific and is an American maintained National Park. Find the listing for American Samoa National Park here as it is based in the South Pacific.
**59.  Virgin Islands National Park sits on the United States Virgin Islands in the Caribbean Sea and is an American maintained National Park. Find the listing for US Virgin Islands National Park here.
References:
https://www.nps.gov/index.htm
21/07/2016
https://en.wikipedia.org/wiki/List_of_national_parks_of_the_United_States
**I have tried to accurately represent facts and figures and give the best information possible listed above. If you should note that something is wrong please bring it to my attention with a link to where I can find factual evidence for the contrary. I take no responsibility for this information and offer it as information only. My email is [email protected].