I finally got round to getting the USA National Parks Listed. 59 National Parks in total with some very diverse terrains and habitats. The remote Alaskan National Parks look incredible to the idyllic Virgin Islands and American Samoa National Parks, the USA has a lot to show off.
All run by the National Parks Service (www.nps.gov) which maintains the majority of these amazing spaces and with a wealth of information on their website it is no wonder they are attracting many millions (Yes MILLIONS) of visitors to their national parks each year. The outdoor activities alone are impressive, not to mention some of the huge landscapes to be hiked and camped in.
The mammals and birds look equally interesting. In the South near the Mexican border the harsh dessert like landscape allows for some special creature to inhabit all but seemingly wastelands to us. Surviving in high day temperatures and very cold night ones. In the North there are huge glacial formations that ooze out to the sea and create some dramatic views of a frozen land.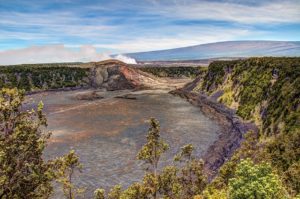 There are hot springs and over on Hawaii there are bubbling volcanoes. There is something for everyone, and I am sure if you spent a life time visiting them they still would not release all their secrets to you.
Should you be into your long distance flying, (I know I am!) then American Samoa seems an ideal destination to visit a National Park in the South Pacific. With huge green rainforests and coral reefs, this is a place I cannot wait to visit.
With every country I complete my desire to get on the road strengthens. I cannot wait for the day to see these incredible features and to wonder in the amazing landscapes that are before us. Even the awareness of such special areas and the deep feeling among rangers to protect the wild natural world inspires many others to go and visit too. This leads to further protection and more awareness that our planet is so very precious to us and the diversity on it is to be cherished.
I really felt the National Parks Service have got the feeling right when you being to browse through the website and to see so many images from people who visit and read blogs of people travelling around to see them. I can only give a big well done and hope to visit you all soon.
Have you been to any, now's your chance to get involved. Find a national park you visited, scroll down and leave a short story of when you were there. Tell us about a canoeing adventure or a campfire sing alone. It doesn't need to be long, but sharing is caring for our community and our planet. Inspire others to have their own adventures just like you had yours.