Updated: 16/03/2016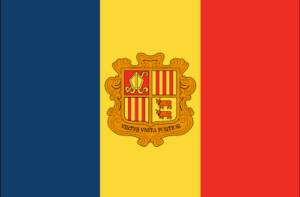 Andorra is Squeezed between France and Spain like a tooth paste tube, it's high peaks push up into the sky to form amazing vistas and beautiful landscapes. Andorra takes conservation seriously though. It is one of the smallest countries in Europe, yet it manages to preserve 3 National Parks with a variety of wildlife and habitats.
Andorra is also a country of extremes, weather wise. In winter, thick blankets of snow fall on the high mountains, the tallest being 2 942m high – Alto de Comapedrosa – and in summer the mountains are burnt with the hot sun, making this an amazing contrast in the different seasons. Since Andorra is part of the Pyrenees, these peaks are favourites among climbers and the national parks are a draw for tourists in both summer and winter.
Andorra seems to have a lot going for it. Although access is mainly by bus or car, if you are a keen skier or walker/climber you would have heard of this country. Over 90% of the land is still covered by trees and also holds a unique UNESCO site to visit too. When you are next near Andorra, perhaps a short visit may just be worth the effort!
National Parks of Andorra:
(Click to learn more about them)
Activities Available:
*More activities may be available at individual parks.
Information:
Andorra Tourist Office

Contact details

 Contact Line:
(+376) 750 100
Address:
Tourist Office of Andorra La Vella
Plaça de la Rotonda, s/n
Andorra La Vella
Andorra
Website:
www.visitandorra.com
Languages ofAndorra
Catalan
French
Spanish
Portuguese
Currency
 Euro
Population
 85 470 (2014 Estimate)
Time zone
1 Hour ahead of GMT
Andorra Website
visitandorra.com
Inoculations (Suggested)
Traveller Suggested Vaccines:
Tetanus
Rabies
Emergency Telephone No.
Main Number – 112
Police – 110
Medical – 116
Fire – 118
Rescue – 112
British Travel Advice
www.gov.uk
American Travel Advice
www.travel.state.gov
Electricity
220v-240v – 2 round prong sockets
International Airports
None – Travel via Barcelona in Spain or Toulouse in France
Drinking Water Quality
Fine, but bottled water recommended
Andorra's Land Mass
46 763 ha
National Parks Area
6 869 ha
% of National Parks Land to Andorra's Mass
14.69% of AD Land Mass
% Of AD National Parks To World Land Mass
(14 842 900 000 ha)
 0.000046%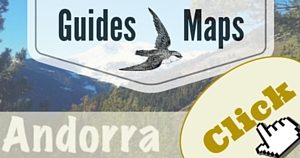 *I have tried to accurately represent facts and figures and give the best information possible listed above. If you should note that something is wrong please bring it to my attention with a link to where I can find factual evidence for the contrary. I take no responsibility for this information and offer it as information only. My email is [email protected]