Valle Del Madriu – Perafita – Claror in Andorra
---
---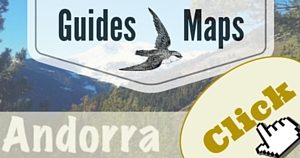 The Valle Del Madriu – Perafita – Claror area just South of the capital Andorra la Vella is one of outstanding cultural significance and recognised as such by UNESCO who have made this a designated site in Andorra. Due to the way life has been lived out in these mountain landscapes and the way flat meadows have been grazed, so it has become a place to visit.
Highly recommended as a hiking or horse trekking area, and being the largest of the three National Parks in Andorra this is not to be missed. The area is dotted with civilization that has lived here before. Stone walls, barns and cabins are scattered through the area. There are signs of iron working and charcoal too, but the highlight is walking on the "Old Stone Path" which joins Andorra to France and Spain.
The Valle Del Madriu – Perafita – Claror is a glacial valley that has towering mountains rising all around you and in winter, makes the ideal location to ski. Look out for the wetland environments in summer that offer a great deal of biodiversity and recognised as such by Ramsar. If you happen to have visited and snapped a picture or two, send them to me and lets get them in the gallery.
Maurice
---
Below find stories and adventures for Valle Del Madriu – Perafita – Claror.
Have you been? Tell us about it – Activities, where you stayed, what you did, how long you went for, what you saw… anything, we love stories!
"Less than 2 minutes to leave your story!"
[rwp-review id="0″]
Videos and Playlist for Valle Del Madriu – Perafita – Claror
Details
Activities
Gallery
NO GALLEY IMAGES YET! – Do you have some? See below how you can help!
If you have pictures you want to share with me so I can put them in the Gallery, please send them to me at [email protected] with "(PARK NAME) National Park Gallery Pictures" in the subject line please.

*I have tried to accurately represent facts and figures and give the best information possible listed above. If you should note that something is wrong please bring it to my attention with a link to where I can find factual evidence for the contrary. I take no responsibility for this information and offer it as information only. My email is [email protected] and title your email as "Correction: (PARK NAME) National Park" please.