Neusiedler See – Seewinkel National Park in Austria
---
---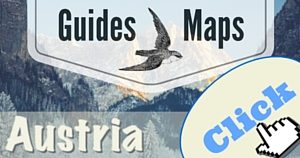 Neusiedler See – Seewinkel National Park is part of a huge Cross Border National Park with Hungary that covers more than 44 000 ha altogether. If you are a bird watcher then this is the place you are most likely to visit. As  a RAMSAR site, it has since 1982, been protecting the birds in the area, due to the alkaline waters, reed beds and marshland that surrounds the area.
Neusiedler See – Seewinkel National Park is primarily set up for bird watching and the protection of this area. There are well equipped visitor centres and plenty of areas to view birds from the footpaths that have been carefully laid out. The area is as a frequent hotspot for university trip from the University of Vienna, as there is ongoing research in the area with lake-linked topics.
The Neusiedler See – Seewinkel National Park straddles 7 communities in the area and around 50% of the area is untouched by human intervention even though in the past much of the area was cultivated for agricultural use, today it is a habitat to welcome migratory birds and nesting bird alike.
Maurice
---
Below find stories and adventures for Neusiedler See – Seewinkel National Park.
Have you been? Tell us about it – Activities, where you stayed, what you did, how long you went for, what you saw… anything, we love stories!
"Less than 2 minutes to leave your story!"
[rwp-review id="0″]
Videos and Playlist for Neusiedler See – Seewinkel National Park
Details
Activities
Gallery
NO GALLEY IMAGES YET! – Do you have some? See below how you can help!
If you have pictures you want to share with me so I can put them in the Gallery, please send them to me at [email protected] with "(PARK NAME) National Park Gallery Pictures" in the subject line please.

*I have tried to accurately represent facts and figures and give the best information possible listed above. If you should note that something is wrong please bring it to my attention with a link to where I can find factual evidence for the contrary. I take no responsibility for this information and offer it as information only. My email is [email protected] and title your email as "Correction: (PARK NAME) National Park" please.