Belarus National Parks
Updated: (13/04/2016)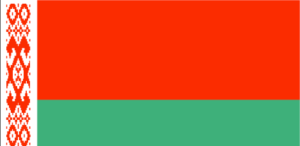 The Five Belarus National Parks are found across the country and offer some very different experiences, from thick woodland to Amazonian-like rivers, huge lakes and fascinating wildlife. Belarus will have your attention wrapped in the beauty of the Natural world you will find yourself and be able to visit sites of interest too.
Belarus has had a tough time though, and mention must be made of the Ukraine Nuclear Power plant at Chernobyl that exploded, with the fallout occurring over the southern part of Belarus. Today, although radiation levels are low, the area is still inaccessible to the public and considered a closed nature reserve established in 1988. 22 000 people were evacuated from the area and the closed nature reserve is one of Europe's largest reserves at 84 900 ha. This closed reserve is of great interest to scientific research not only for the effects of radionuclides, but due to the virtual absence of humans, allowing for wildlife and flora to recover to a wilderness state.
There is plenty to do in Belarus, from mountain biking, skiing, and plenty of resorts along with sanatoriums (spas) but interestingly the way to see much of the national parks will be through hiking the many trails and paths established here. There is a large variety of wildlife too, due to the many natural areas, and catching a rare European Bison on camera should be a real delight.
Belarus is rich culturally, so expect unique foods and traditions.
National Parks of Belarus:
(Click to learn more about them)
National Park
 Location
1. Belavezhskaya Pushcha

2. Berezinsky Biosphere Reserve

3. Braslavskiye Ozera

4. Narachansky

5. Pripyatsky

Click for Interactive Map
Activities Available:
*More activities may be available at individual parks.
Information:
Country
Tourism Details
 Main Contact:
+375 (17) 226 99 00
Email Address:


[email protected]


Website:
www.eng.belarustourism.by
Languages
Belarussian
Russian
English (minor)
Currency
Belarussian Rouble
Population
9 498 000 (2016 Estimate)
Time zone
GMT +03:00
Official Website
www.belarus.by
Inoculations (Suggested)
Routine Vaccines:
– Measles-mumps-rubella(MMR)
– Diphtheria-Tetanus-Pertussis
– Chickenpox (Varicella)
– Polio
Travellers suggested Vaccines:
– Hepatitis A
-Tetanus
Additional Recommendations:
– Hepatitis B
– Rabies
– Tick-Borne Encephalitis
– Tuberculosis
Emergency Telephone No.
Police – 102
Ambulance – 103
Fire – 101 or 112
British Travel Advice
www.gov.uk
American Travel Advice
www.travel.state.gov
Electricity
220/240 volts – 2 Pin Europlug (Type C & E/F)
International Airports
Minsk National Airport (MSQ)
Drinking Water Quality
Poor, Boil first. Bottled Water Preferred
Land Mass
 20 700 000 ha
National Parks Area
   ha
% of National Parks Land to Country Land Mass
 % of Land Mass
% of Country National Parks To World Land Mass
(14 842 900 000 ha)
 %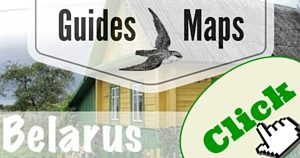 *I have tried to accurately represent facts and figures and give the best information possible listed above. If you should note that something is wrong please bring it to my attention with a link to where I can find factual evidence for the contrary. I take no responsibility for this information and offer it as information only. My email is [email protected]